About Us
TRAILSTAR offers the best wholesale trailer tire and wheel service you'll find in Texas, Oklahoma, and Arkansas.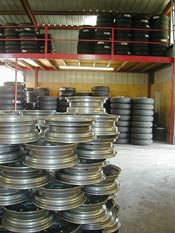 Delivery is free to your location with no minimum order required under most circumstances.
We'll fill your order with any combination of wheels and tires:
TRAILSTAR tires are performance-tested before we put them on the market, so we can guarantee your satisfaction. We warranty everything we sell with a 100% replacement guarantee for tires that fail due to manufacturer's defect (except abuse).
Because we are a family-owned business, TRAILSTAR provides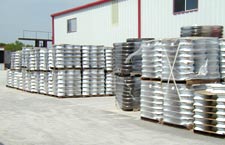 direct, personal service to all our customers. Owners Les and Kurt Arnold take pride in offering you better service and better quality tires than other suppliers.

We have delivered hundreds of thousands of tires to customers all over the southwest and we're anxious to be your supplier.
TRAILSTAR tires and wheels are competitively priced. We'll be glad to supply a quote and take your order at 903-886-4067 Monday through Friday, 8 a.m. to 5 p.m.
All tires are delivered C.O.D. (or we can arrange for shipping, if you prefer). Please allow us 2 days to deliver your order.
Serving the Southwest
and beyond.
National Association of Trailer Manufacturers member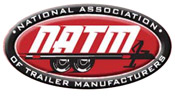 Home Wheels Tires About Us Contact Us
TRAILSTAR
Corporate office
10716 Highway 224
Commerce, TX 75428
(903) 886-4067
FAX (903) 886-4768
Warehouse/Storage
10650 Highway 224
Loop178
Commerce TX
Copyright © 2002- TRAILSTAR
All rights reserved




This page designed and maintained
by Word Works

Please report any problems to Webmaster